Mac Eyeshadow: Neutral Palette primavera 2014
Pubblicato il: 8 gennaio 2014 | Commenti 2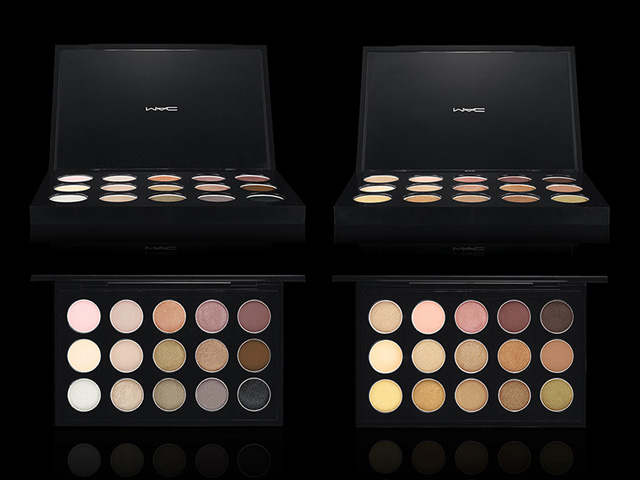 Grandi novità per la prossima primavera 2014. Mac Cosmetics propone  x15 Eyeshadows Neutral Palette. La notizia era già nell'aria dall'autunno 2013 e sapevamo che questa novità avrebbe suscitato la curiosità di tutte le amanti del make up.
Alcuni ombretti sono nuovi mentre altri sono ombretti permanenti di Mac Cosmetics. L'unione tra i colori crea delle palette dai toni caldi e freddi che promettono di creare dei trucchi unici.
Le nuance sono tutte nei toni nudi per creare dei nude look, che tanto sono amati, ed adatti ad ogni tipologia di donna.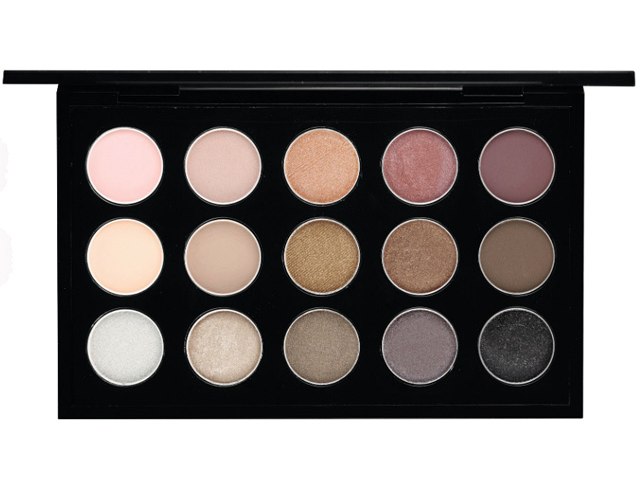 Indiscrezioni non ancora confermate dicono che il prezzo di ogni singola paletta sia di circa 150 euro e che non si potranno fare sconti con la propria procard.
La disponibilità è dal 9 gennaio 2014 presso i MAC Pro Stores mentre da marzo 2014 per International MAC.
MAC Warm/ Neutral Eyeshadow x 15 Palette 
Hey – metallic coral (Veluxe Pearl)
Warm Breeze – pastel coral (Satin)
Gingersnap – deep rosy pink (frost)
Dark Brew – deep chocolate with pink pearl (Veluxe)
Dance In The Dark – dark brown (Matte)
Brule – soft creamy beige (Satin) (Permanent)
Vanilla Extract- soft warm yellow beige (Frost)
Honey Lust – bronze-dipped peach (Lustre) (Permanent)
Amber Lights – peachy-brown with shimmer (Frost) (Permanent)
Saddle – golden orange brown (Matte) (Permanent)
Lemon Tart – metallic gold (Veluxe Pearl)
Butterfudge – mid-tone mocha with gold pearl (Satin)
Creative Copper – frosted gold (Lustre)
Unwind – dirty olive (Veluxe Pearl)
Divine Decadence – soft bronze (Velvet)
MAC Cool/ Neutral Eyeshadow x 15 Palette

Flounce – chalky white pink (Matte)
Sweet Allure – soft light pink (Satin)
Sun Tweaked – soft frosty coral (Satin)
Blackberry – muted burgundy-plum brown (Matte)(Permanent)
After Dusk –  mid-tone rosy pink with pearl (Veluxe Pearl)
Pick Me Up – pale ivory (Matte)
Crushed Clove – midtone gold olive (Frost)
Cozy Grey – cool grey (Matte)
Deception – chocolate gold (Frost)
Brun – muted blackish brown (Satin)
Silver Fog – white with silver pearl (Lustre)
French Clay – white grey frost (Frost)
Cumulus – midtone grey charcoal (Frost)
Pearled Earth – deep blue grey (Veluxe Pearl)
Black Tied – black with silver sparkle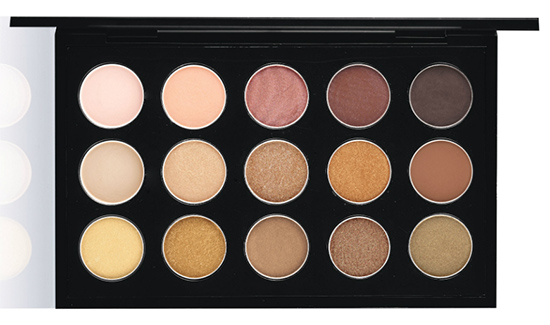 I colori sono stati scelti sapientemente per creare dei look perfetti vista anche la facilità di fusione tra i colori. MAC è sicuramente sinonimo di qualità e di  professionalità.
Il prezzo non è sicuramente adatto a tutte le tasche ma sicuramente il prodotto rientra nella wish list di ogni amante del make up.
Anche voi siete impazienti di provare queste nuove palette?